Zalando Does Tech Open Air
Superpower Revelations at Tech Open Air.
"Technology is a transformative power that disrupts entire industries and touches every angle of life." - toa.berlin
Zalando is participating in this year's Tech Open Air (TOA) in a big way, with a massive "super-booth" at the festival's two-day Unconference and multiple satellite events. We're also throwing a massive afterparty on July 16th (RSVP here - password: #ZuperPower.) Unconference attendees can stop by our booth and watch footage of our yearly Hack Week event, learn about our open source projects, ask about our upcoming Innovation Lab, and network with Zalando's superhero-engineers. Talk to the men and women who have helped transform Zalando from a two-person, online retail shop to a publicly traded fashion platform doing business across Europe and with nearly 8,000 employees! (Speaking of employees, maybe you'd like to become one? Our recruiters will be taking resumes and conducting mini-interviews from our booth; visit our jobs page to read about our openings.)
Launched in 2012, (TOA) is a three-day, Berlin-based art, music and technology festival that has become massively popular worldwide — think SXSW, but with a stronger focus on tech. Of all the great events that take place in Berlin each year, TOA is perhaps the biggest and buzz-iest, garnering attention from WIRED, The Next Web, Rolling Stone and TechCrunch.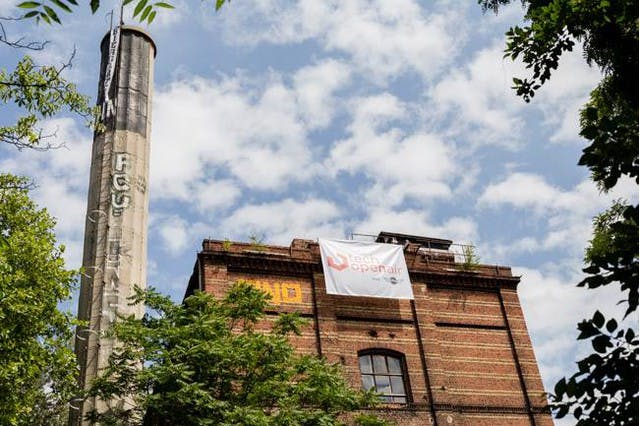 This year's TOA includes a two-day Unconference and a day of satellite events hosted by Berlin tech companies; see Zalando's events here. This is the perfect format: With so much to see, attendees won't miss out on any of the installations, talks, demos and workshops on offer. Even if you're stuck "at work" during the event, you can take advantage of TOA's many chill-out areas and pods. And with its super-relaxed, inclusive and unpretentious vibe, TOA offers something for everyone; attendees include engineers and founders as well as artists, designers, students and musicians.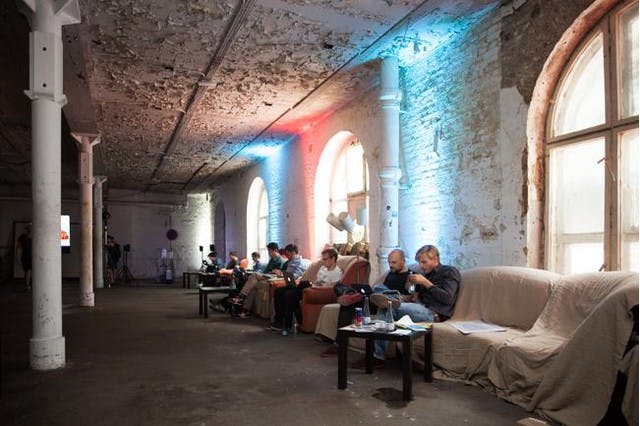 On Twitter, we'll use the hashtag #ZuperPower to highlight our activities, photos and announcements. We invite you to use it, too!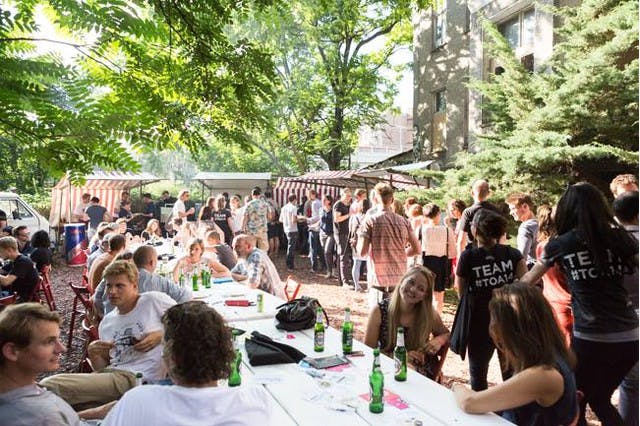 And don't miss the fireside chat with Zalando Co-founder Robert Gentz, which takes place on July 16 at 2:00 inside the Alte Teppiche Fabrik (below), first floor.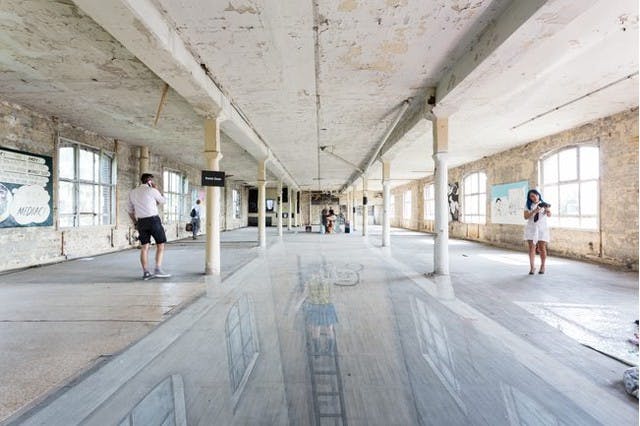 The full rundown of Zalando Tech at TOA:
Wednesday, July 15
9:00 - end: Super-booth at the Unconference. All day, both days!
Thursday, July 16
9:00 - end: Super-booth at the Unconference. All day, both days!
2:00: Fireside chat with Robert Gentz on out tech culture: From Retail to Tech
21:00: What's your Superpower? The Zalando + TOA Afterparty (RSVP here - password: #ZuperPower)
Friday, July 17 - Satellite Events
Zalando Tech Skylounge, Mollstr. 1 12:00: Diversity in Tech Panel & Lunch (Skylounge at Zalando Tech HQ, Mollstr. 1 in Berlin) details + RSVP here 14:00: Zalando Tech Superheroes Showcase (also Skylounge at Zalando Tech HQ, Mollstr. 1 in Berlin) details + RSVP here
If you haven't been to TOA, you need to know that it's incredible and absolutely worth attending. If you can't make the Unconference you can still catch us at our three satellite events above — no TOA ticket required for those. Hope to see you!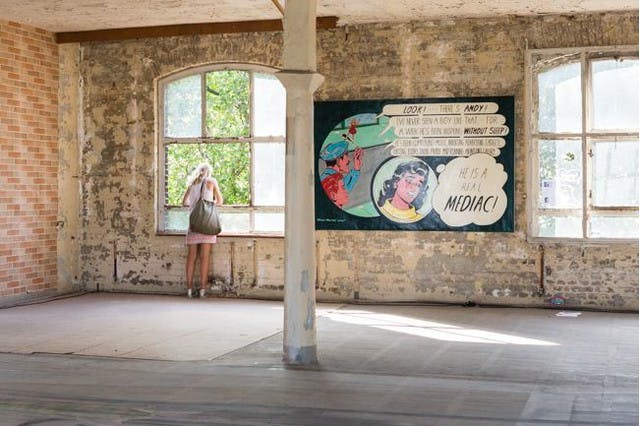 All photos courtesy of Tech Open Air.