Zalando's Traveling Prototyping Team
From Dublin to Dortmund, Zalando's prototyping team is on the move—and mapping our future.
In recent months, Zalando technologists have been working hard on our platform strategy: our shift, from an online fashion platform to a multi-service platform that offers fashion as a service. Put another way, Zalando is no longer satisfied with being "an online shop." We are in the process of a massive integration of all our components and services that connect people to fashion, and fashion to people. For this plan to work, our engineering team must create an architecture for innovation.
Zalando's prototyping project began with a vision of how the global architecture of our new platform strategy might look. Topics for discussion range from efficient processing of high data and traffic volumes to compliance. Leading the project are nine senior engineers and four product owners. Each team member has allocated specific time slots for their everyday jobs of managing teams, and have spent the remainder of their time working specifically on prototyping.
To allow for intense focus and collaboration, the team spent two weeks working in our Dublin Fashion Insights Centre, then came back to Berlin for a few days. This week (and last) they are working from our Dortmund office.
Here they were a few weeks ago in Dublin: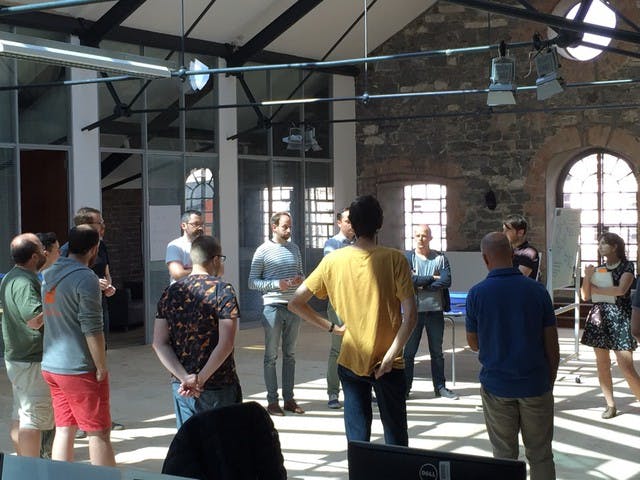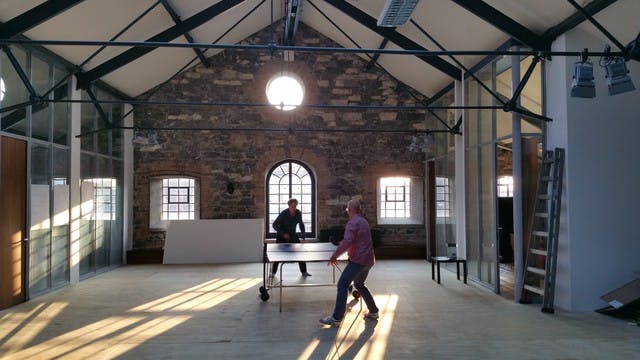 They got creative with some fruit: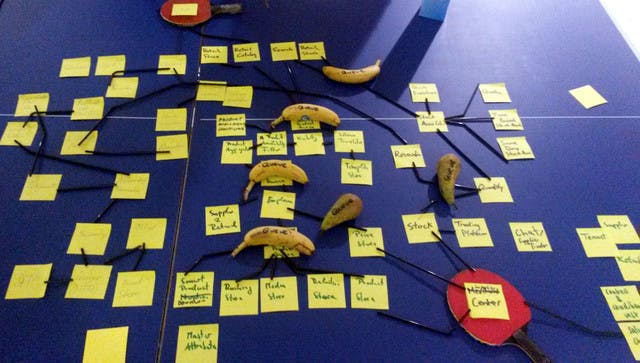 During their off-hours, our travelling prototyping team explored Ireland—visiting the Cliffs of Moher on the western side and snapping some photos for the rest of us: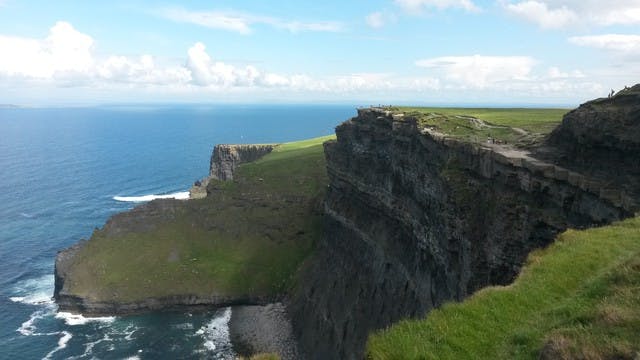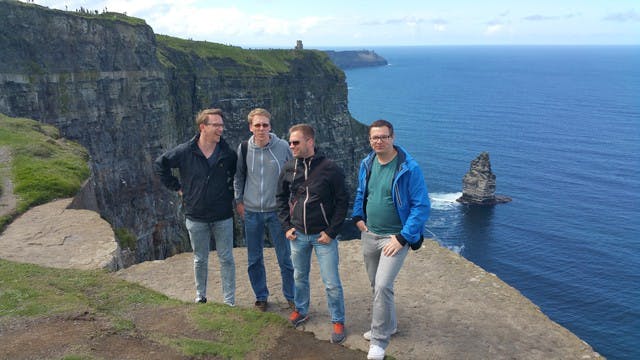 The prototyping team has been sending the rest of us weekly updates and their to-do lists so we can keep up with their progress. When they're ready to show us something they'll present their outcomes (concepts and working prototypes) in an internal tech talk. Then, the implementation will begin. Exciting times ahead!