Working at Zalando Dublin
An inside look at our Fashion Insights Centre.
Recently I was lucky enough to spend a week working in Zalando's gorgeous Fashion Insights Centre, located in Dublin's Silicon Docks. If you're not familiar with Dublin, the Silicon Docks are the beating heart of the city's vibrant tech scene: Google, Facebook, Linkedin, Amazon, Twitter and many other international tech giants house their European headquarters there. Our office is nestled directly on the waterfront, right in front of Google.
Open since April 2015 (and with the blessing of the Irish prime minister), our Fashion Insights Centre focuses on using machine learning, engineering, and research & development to generate data-related insights that our technologists can use across our entire platform. Our Dublin team of 16 engineers, data scientists and other tech professionals are almost all brand-new but are settling in quickly and absorbing Zalando's tech culture. Ongoing office upgrades, an ever-expanding range of amenities—including a pool table and height-adjustable desks (which double-up as a great bar on Friday evenings!)—and newbies joining every week give the office that manic buzz of a budding startup.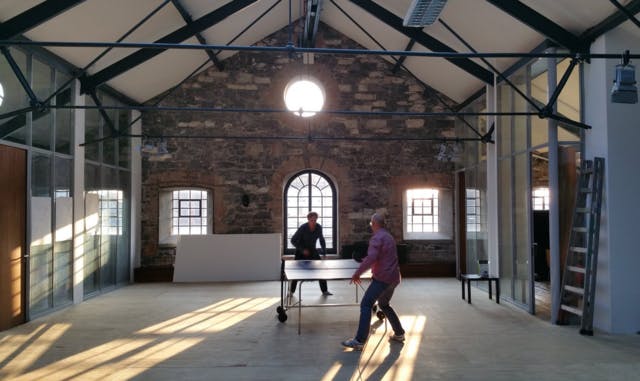 In terms of setup, Dublin has self-organized into two teams. "Team Buffalo" is building our Smart Product Store: a fundamental component of our new product platform that requires de-duplication and enrichment of product data (often incomplete upon arrival, and with conflicting forms and formats)The team is tackling difficult data science and engineering problems with NoSQL databases, Spark, Kafka and EC2. Meanwhile, "Team Dougal" is building a large-scale web crawler to capture all fashion-related content on the Internet. They'll use machine learning and text mining to detect and predict emerging fashion trends and topics.
Zalando doesn't ship products to Dublin, so any on-the-ground knowledge of our operations comes thanks to our tech team. The Dublin crew has been active giving talks at meetups and conferences, hosting Coder Dojo Dublin every Saturday, and speaking to media. Earlier this month, most of the Dublin team represented for us at Career Zoo, a recruitment and networking fair in Dublin that we sponsored (find media coverage of our participation here and here.) Dublin Head of Engineering David O'Donoghue told the audience more about our tech culture, and Head of Data Engineering Valentine Gogichashvili flew in from Berlin to appear on the main stage Big Data panel. The rest of our technologists challenged our booth visitors to Nerf gun battles and, of course, excite and inspired potential candidates about our positions.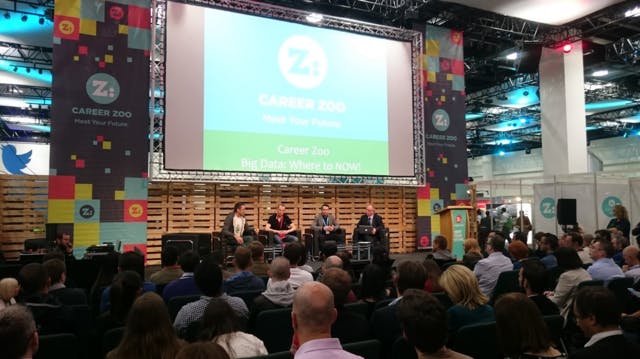 Speaking of our Dublin tech opportunities, we are still seeking talented data scientists and engineers to grow our team. If you're ready for the challenge of your life, eager to work autonomously, have an impact and solve complex problems, visit our jobs page. We're aiming to revolutionize how the world connects to fashion from all angles, and realize that what we're trying to do is ambitious ( and, to many, crazy.) If that appeals to you, apply and take the first step toward joining us.