How to Web Summit
A native Dubliner and Web Summit alumni shows us the way.
"In 4 years, Web Summit has grown from 400 attendees to over 22,000 from more than 110 countries. It's been called 'the best technology conference on the planet.' But we just think it's different. And that difference works for our attendees, ranging from Fortune 500 companies to the world's most exciting startups." — websummit.com
Zalando is participating in this year's Web Summit in Dublin, Ireland with a booth, a fireside chat on the mainstage featuring our cofounder Robert Gentz, a panel on the new Fashion track, and multiple satellite events. Dublin is home to our Fashion Insights Centre, opened in May 2015, and almost half of our Summit-attending team are locals. Summit attendees can stop by our booth and meet our product specialists and UX designers, data scientists, software engineers, recruiters, and marketing specialists. One event ticket gives you access to 21 "Summits" — a total of 1,000 speakers, not including infinite opportunities to meet representatives from the world's leading tech companies. This year's Summit will draw an estimated 30,000 attendees. It's a lot of good stuff to pack into three days.
How to Get the Most from Your Summit Experience
Before joining Zalando I was part of the Web Summit planning team, and I have organized many events with the team ever since. I've also been to the event as a regular attendee and have developed a pretty good understanding of how to get the most out of it. Recently I shared my top tips at a meetup I organized and hosted at Zalando's Berlin tech HQ. Here they are now for your enjoyment:
Reach out to interesting people over Linkedin before the event. Let them know that you'll be at the Summit, and try to set up a short meeting with them.
Make your own schedule of talks you want to attend, and set alarms in your phone so you don't miss them.
Networking is important, but don't get caught up and miss the talks. Check out the different stages and the different industries.
There are tons of great satellite events and they're not always explicitly promoted. Networking will often result in an invite.
In general, people are much more open to meeting new people at conferences than they usually are. Don't wait for people to come to you — reach out first.
When you meet people, don't immediately talk about work. Everyone does this, and it gets old quickly. Discuss something else that you genuinely find interesting, like the key takeaway from a talk you attended.
Keep your expectations in check and don't forget to enjoy the event! Networking is like dating: The more desperate you are, the less attractive you are.
Sleep a lot in advance. You will be going round the clock!
In addition to being a Summit team alumnus, I also happen to be a native Dubliner. Here are a few things that you need to know about the city:
Weather is unpredictable, but predictably bad. Bring a coat and an umbrella.
Public transport is not comparable to many European cities. You might have to dish out some money for a cab, and you can't walk everywhere.
City bikes are popular and found everywhere. Try one!
Check out lovindublin.com and dublin.lecool.com for more insider Dublin info
If you're coming to see us at the event, here's where we'll be:
Fireside Chat: Main stage, Wednesday, November 4, 2:15 PM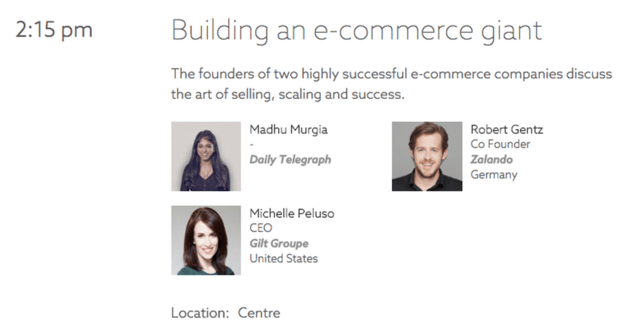 Fashion Stage Panel: Thursday November, 4, 10:20 AM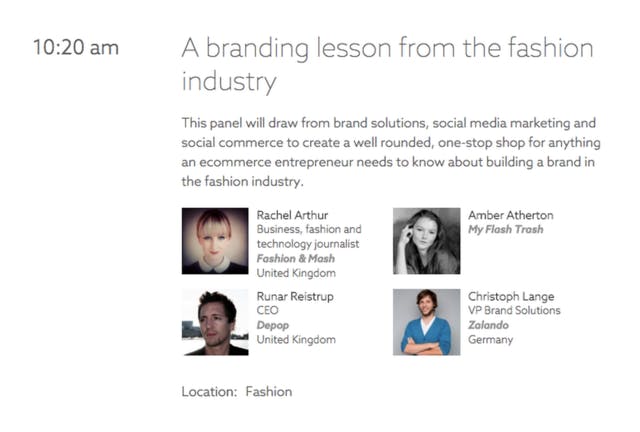 On Twitter, we'll use the hashtag #WebSummit. Find our booth in the "builders area" complete with Club Mate (a Zalando Tech staple beverage), Nerf guns, a coding game our new starter engineers built, and a ton of swag. Looking forward to meeting you!
Photos courtesy ofwebsummit.com