Zalando's Tech Academy gets cosy with GitHub
Want to hear about how our recent workshops with GitHub went at Zalando Tech?
In September 2015, the Zalando Tech Academy was set up to help our Techies gain further insights into the programming languages, frameworks, and other tools or methods used within Zalando. Our role as the Learning Team within Zalando Technology is to support and promote our experts, to bring their learning ideas to life, and to help our colleagues develop new skills and strengthen existing proficiencies.
The Zalando Tech Academy, in collaboration with our internal Git and Deploy Team, set up an external workshop together with GitHub to support Zalando's switch from Stash to GitHub Enterprise. The two-day workshop gave more than 40 developers the opportunity to ask questions, exchange knowledge and experiences, and develop their GitHub skills further.
Three external trainers made the journey to Berlin where Zalando engineers embraced the opportunity to ask the "behind-the-scenes" questions that would deepen their knowledge. The workshop was pretty hands-on, with participants coding along and completing exercises step-by-step.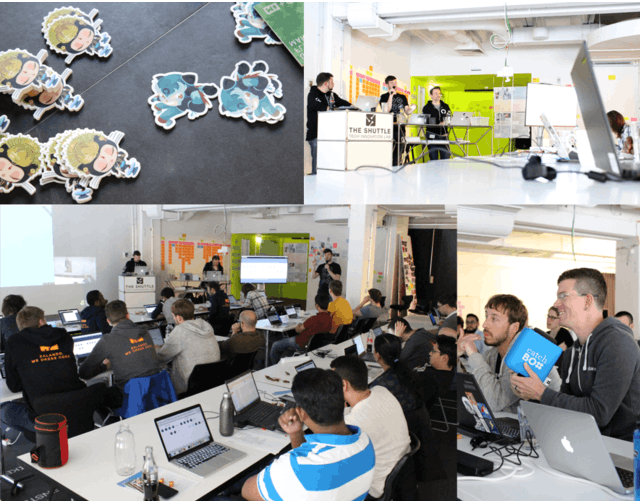 The first day was all about the basics – collaboration on a project, understanding the workflow, cloning a repo, and working on it locally. During the second day of the workshop, we delved into topics such as merge conflicts, cherry picking, and a lot more. The atmosphere was incredibly positive, with developers asking great questions and generating discussion between the trainers and themselves.
After running the workshop, we were able to see how advanced our Techies were when it came to basic functions, but that deeper insights were needed around areas affecting their daily work, for example with merge conflicts and the git rebase command.
To accommodate this need, we're looking at setting up further workshops internally, utilising our Zalando experts who know exactly what areas our developers need help with. These workshops would also leverage the open source policies we're currently implementing throughout the company.