Bread&Butter 2016: The Livestreaming Rollercoaster
We took social media broadcasting to the next level at this year's B&&B showcase.
The fashion industry has been dominated by the elite for decades. Access to top products and brands were once restricted, while trendsetters were the only people on the guest list for the hottest events. Zalando wants to open up this world and grant greater access, reduce barriers, and empower customers. Zalando's vision is to connect people and fashion.
The Bread&Butter (B&&B) showcase had been an established trade show for some time. Following the acquisition of Bread&Butter by Zalando in 2015, the former trade show for industry insiders became a "trend show" for all. For the first time ever, Bread&Butter was open to the public. The event's motto in 2016 was NOW: A reference to the digital, sharable, and instantly shoppable, collectively presented at the culmination of the Autumn/Winter season. What better way to represent this in real-time than with the most ambitious livestreaming plan of all? Our teams were up for the challenge.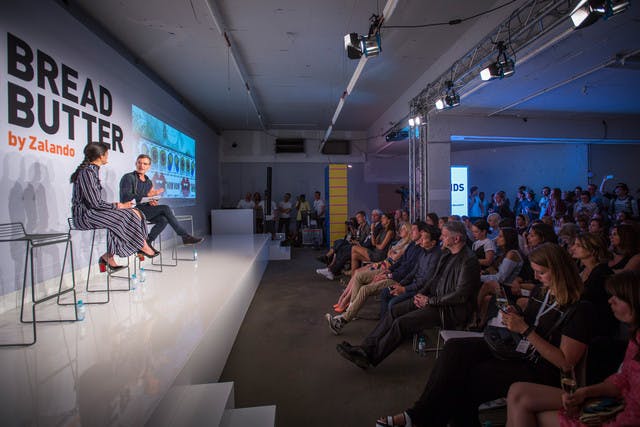 Zalando has a reputation for being bold and forward-thinking, which is fitting when considering our livestreaming goal: Mobilizing 18 casts for 15 Facebook pages and 1 YouTube account simultaneously. Thus, the broadcast plan wasn't merely restricted to internal channels: With the right amount of investment, we were able to scale a solution that matched the flair and impact B&&B has on the industry as a whole. We wanted our technical and digital presence to live up to our fashionable reputation and prowess.
Although livestreaming isn't new, doing it with a multi-camera rig and broadcasting it live, simultaneously, to multiple countries on Facebook and YouTube definitely is. During the build up to B&&B, we planned and executed various livestreams to the B&&B Facebook page, garnering up to a million views. The stage was slowly being set for our ambitious and as-of-yet unexperienced livestream challenge.
Building the potential for large-scale streaming
Livestreaming an event like B&&B means that many technical implications need to be considered. On top of hiring fibre optic cables for larger area functionality, our team also had to make sure that our technical gear was compatible with the signal shared between brands for their booths and presentations – for instance, the large screens at the Zalando Machine of Now. In between each fashion show, we also livestreamed various interviews at B&&B, requiring a separate shooting crew and technical equipment. Once we had the signal, we were able to push content up to our Zalando-hosted streaming server and prep, duplicate, then spread it to our targeted Facebook pages.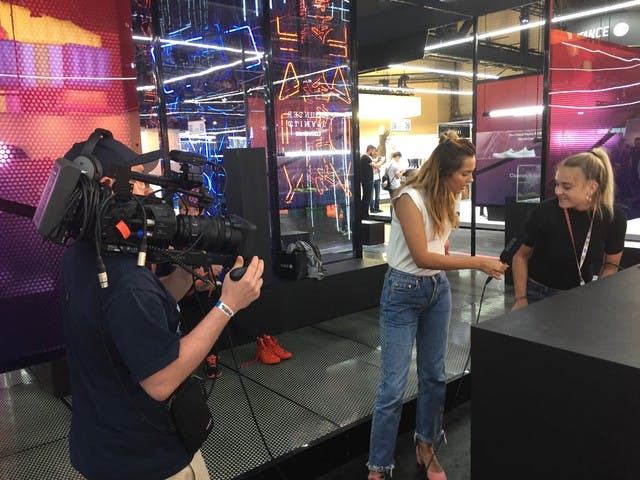 A challenge we encountered with our streaming server was its interaction with the new Facebook API, just recently released for the WOWZA Streaming Server. It was not able to differentiate between our different Zalando pages that represented the 15 countries we operate in. While the team organized further calls with WOWZA and Facebook, we were getting set to prepare each of the 86 livestreams planned, step by step.
As it happened – three days of streaming madness
B&&B took place from Friday, September 2nd to Sunday, September 4th. This gave us plenty of opportunities to livestream several events across the entire showcase. It also presented several circumstances where our setup was truly put to the test.
No interim solution was found to differentiate between Zalando pages on the Friday, meaning we also didn't get the chance to test the system we'd set up. Thus, we streamed to the Zalando Germany and official B&&B pages only, kicking off the first day of the event. When troubleshooting the initial interaction issue with the Facebook API, we came up with the workaround that step-by-step access to each different Facebook page would create the forwardings to Facebook needed for each country. After successfully testing this capability with a little teaser video, we were granted access once again to all country pages.
On the Sunday, we encountered another hurdle when Facebook blacklisted our server and accounts due to music copyright infringement. After again escalating the issue, we decided to iterate quickly and test the approach with a totally new account. Success! Having prepared all translated texts for our markets and implementing the schedule over a two hour timeframe, it was a fantastic moment as we went live – the first time ever to all of our 16 different pages at the same time – a real rocket launch moment. We virtually clinked our glasses as Zalando's premier fashion event beamed live on Facebook across all countries.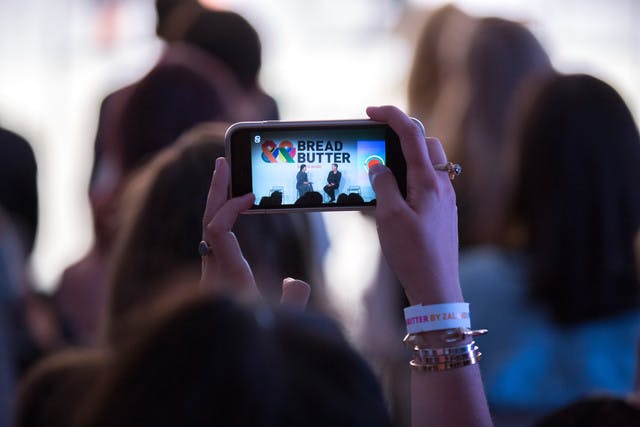 We learnt throughout the process that there are some things you cannot control. Even our key person at Facebook was unaware of the blacklisting activity that occurred when streaming music effected by copyright. Copyright infringement at Facebook is still currently geared towards the rights of "master rights holders" rather than "streamlined copyright resolutions" as per YouTube. We now know what the Facebook procedure is and can learn from this experience.
The future of livestreaming at Zalando
The results of our livestreaming extravaganza speak for themselves: Over three days, we mobilized 18 casts resulting in 86 individual stream forwardings, on 15 Facebook pages and 1 YouTube channel simultaneously. Facebook themselves have positively confirmed that this feat has never been achieved before by anyone. Ever. In the world.
Having achieved a total of 5.4million impressions over the B&&B weekend, we're inspired and ready to tackle the next ambitious undertaking for livestreaming at Zalando in further projects. Social media broadcasting is the next step in cementing Zalando's place as Europe's leading online fashion platform, and we're gearing up to show the world what we're capable of.
Stay tuned!