Zalando's Smart Product Platform
What's the craic? We'll tell you: it's our SPP and it happens where fashion meets tech in our Dublin hub.
Fashion meets tech in our Dublin hub
At the Fashion Insights Centre in Dublin, one of the core tech products being developed is the Smart Product Platform (SPP). The fashion products we sell are the fundamental building blocks of what we do as a business. How to manage and represent these products and their associated data in today's competitive fashion marketplace is challenging. Fashion is everywhere, at once global and local, something that helps us identify with others but also something deeply personal. A thorough understanding of these products and their associated data is vital in delivering an engaging customer experience.
Fashion Data in My Language
Shopping, as we know, can be a deeply frustrating experience. Options run in spectrums from formal to casual, head to toe, expensive to affordable, and many more. So how can customers articulate what they want and see items or looks that are relevant to them. In essence, how can people truly dress *well.
*Perhaps you are a dedicated follower of fashion and understand fashion in terms of the latest designers, trends and styles that may be appearing this season on the catwalks of London, New York or Milan. Or maybe, while you like to keep up with the latest trends, you don't understand fashion in the language of the catwalk. You just know what you like. Or perhaps you're not even sure what you like at the moment; you're just looking for something new and are seeking inspiration.
It all starts with the product data, which is where SPP comes in. How we understand fashion, how we describe it, the words we use, the language we speak, and the things that matter to us are all personal. Likewise, while we may all share a common understanding of themes, the approach to finding the fashion we want to wear, whatever the motivation or occasion may be, will be different from person to person. A few examples:
Physical characteristics - What category of product am I looking for: a dress, jeans, shoes? * What color is this? I know what color I like but can I describe it? * What about the material? What is it made of? * Is brand important to me?
Fashion information - Am I shopping for a trend or style? * What occasion am I shopping for? * Do I care if it is sustainably manufactured? * I saw celebrity 'X' wearing a fantastic dress. I wonder where I can get that?
To connect with our customers we truly have to match our products to human thinking. We must understand customers' stories, and encourage and enable a transformation from low confidence 'please inspire me' encounters to truly materialized fashion confidence.
To match the individual with fashion, we need data. Article data. Fashion product data. Data that helps describe and understand the fashion we sell.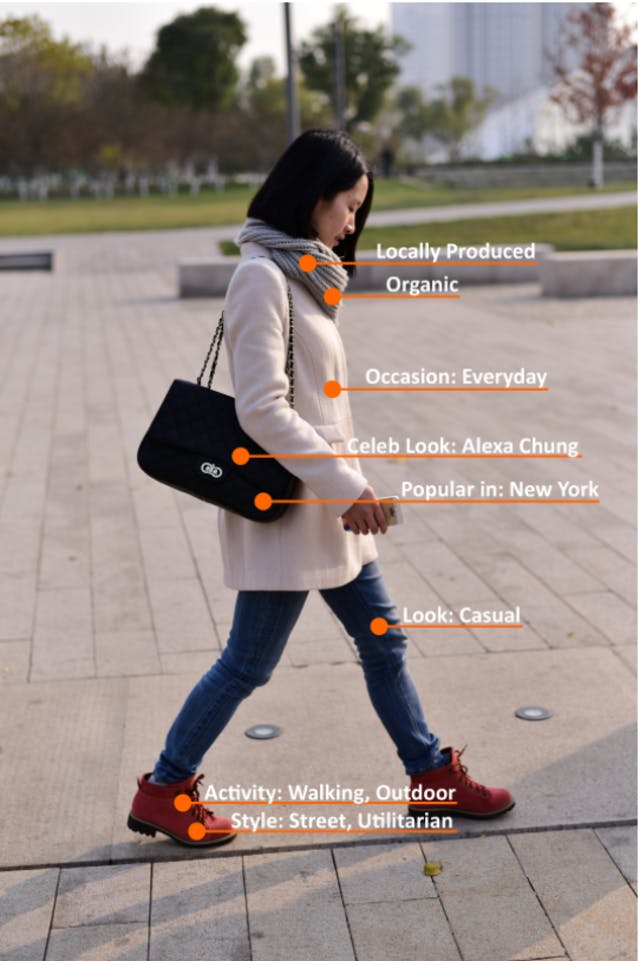 Smart Products
Smart Product Platform (SPP) is Zalando's new product platform which enables the collection, management and exposure of fashion product data across the organization, at scale. SPP is a bespoke combination of Product Information Management (PIM) and Master Data Management (MDM) systems engineered 100% in-house to satisfy Zalando's current and future product management requirements.
We intend to increase the amount of contextual product fashion data we store and do this at scale in order to help us, and our customers understand our products better. Consumers of this data can enhance their business use cases by deriving value and insights from this product data, as well as enriching it with new information. SPP provides a foundational infrastructure to store, organize and deliver product information from multiple sources.
Our considerations during the initial product and technology phases were:
Scalability - We're facing exponential increases in product data (both in terms of the number of products in our assortment and in terms of the breadth of product data we store), so we need to ensure we can scale, both production and consumption wise.
Flexibility - We need an underlying hyper-flexible data model to ensure we can meet our customer needs quickly when it comes to managing and modeling data to support new business use cases.
Quality - Validate product data and ensuring it is complete, correct and consistent. This is done in conjunction with our Fashion Librarians (data stewardships) curation guidelines.
Accessibility - Ease of data onboarding, and data exposure and consumption are cornerstones of SPP.
Next generation architecture - We built all the underlying infrastructure on a microservice architecture connected via event-driven streaming interfaces to enable distribution data to our consumers.
Product Platform
SPP's purpose is founded around its core value unit: the product. As an internal data platform, we connect multiple data producers (supply side) with product consumers (demand side), looking for ways to maximize their offerings and product value.
To meet the needs of our data suppliers (currently our wholesale organization to our partner brands and merchants), our data consumers (our fashion stores and other consumer-facing applications) and most importantly our customers, we need to ensure that our data ingestion and data update processes are effective and efficient.
As well as ensuring data supplies can onboard data easily, we need to ensure the same ease of access for all our data consumers. With millions of products and thousands of attributes, we offer rich data sets for other (internal and external) value added services such as product recommendations, personalization, advertising, logistics and so on.
More and more, it's the product and associated data that is becoming a key source of differentiation.
Discover, Understand, Decide
While accurate and consistent metadata about physical attributes (What size is it? What color is it? What is it made of?) are vital to helping us understand a product, it is the effective enriching or augmenting of our product data with additional information over and above these traditional physical product attributes that truly provides business value: more conversions, higher customer engagement and a better customer experience.
When we talk about enrichment, we mean attaching associated relevant content to products:
Information (tags, descriptions) - What trend or style is it part of? What occasions would you wear it for? What celebrity/influencer is wearing it? Where is it being worn? Where is it popular? And so on.
Media (images, video, AR/VR) - Images are at the heart of the shopping experience. Video is increasingly important. Augmented and Virtual Reality are considerations also.
Content -  Links, editorial content, social media.
This content could be implicit as is the case with, say, personalization, or explicit e.g. discovery.
Thanks to SPP, we can now effectively store and expose this additional fashion context. With increases in additional fashion knowledge we can:
Help customers find the products they are searching for
Improve our customers' understanding of our products better
Allow our customers to make more informed purchase decisions
Fashion is a journey and an experience, both inspirational and aspirational. A journey where data plays a key role.
Data, Data, Data
Considering the dynamic nature of the fashion world, the prominence of fast fashion and new avenues of discovery and promotion (e.g. social media, fashion influencers) it is clear that both the breadth and depth of (consistent and accurate) product data and fast time-to-market are key drivers for the success of any fashion product platform.
This additional data, or fashion context, lays the foundation to establish the product, the fashion article, as a new source of competitive advantage. The more and more relevant data we add, the better our customers can understand our products and ultimately make more informed buying decisions. We want to be there for our customers for every occasion, present and future. In discovery and product understanding, and in leveraging data that makes dressing well more achievable to everyone.
Got something to say about data? Come join us. We're hiring.