Zalando Wins Big in Dublin
Ana Peleteiro Ramallo takes 'Data Scientist of the Year' award at the DatSci's
Ana Peleteiro Ramallo takes 'Data Scientist of the Year' award at the DatSci's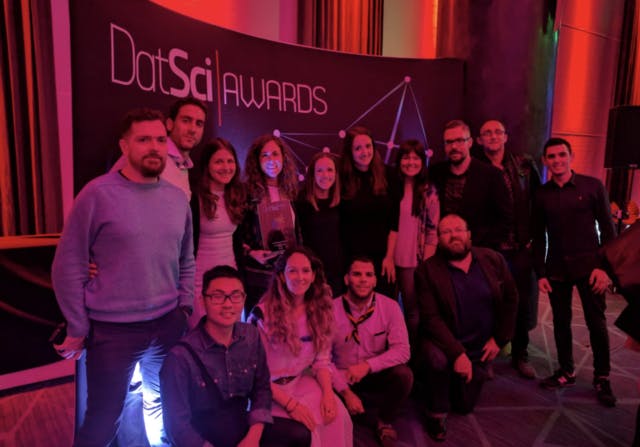 There was a great turnout at the Dublin DatSci Awards at Dublin's Croke Park, with Data Scientists from across companies, universities, startups and the public sector attending. Zalando Dublin had finalists in two major award categories, backed up with two tables for support. Ana, Senior Data Scientist at Zalando Dublin and one of the founding members of the Dublin data science team, ended up taking home the top prize – Data Scientist of the Year – much to the celebrations of the Dublin office. Zalando's second entry for the Fashion Content Platform (FCP) team were finalists in the competition for the Small and Medium-size Enterprise (SME) award.
A special thanks goes to CeADAR and Next Generation for supporting the DatSci Awards.
The DatSci Awards
The explosion of data and data science is changing all of our worlds. Data Scientists in Ireland are at the cutting edge of this work.
The data science community in Ireland is extremely collaborative, with companies working with universities and data science meetups running nearly every week; usually hosted by companies.
The DatSci Awards give recognition to those doing outstanding work in this area, taking into account their background, the current work they're doing and what knowledge sharing they're taking part in with the community.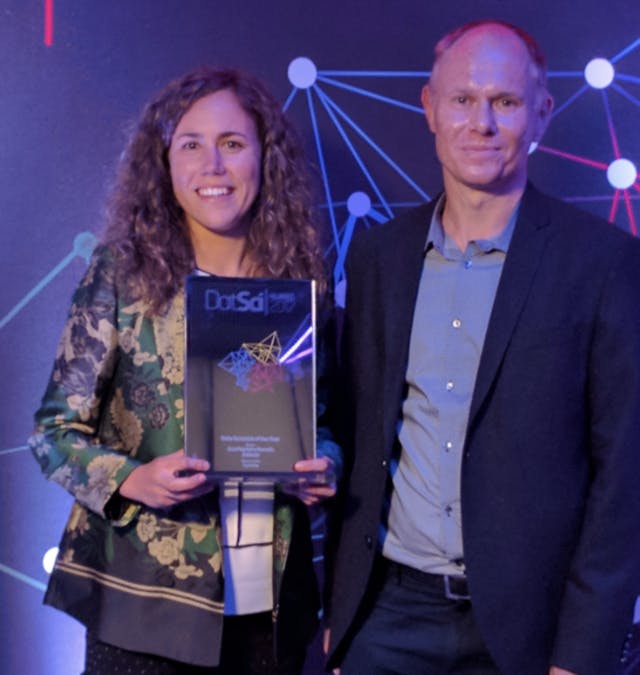 Ana Peleteiro Ramallo - Data Scientist of the Year
Ana has a long history in Data Science. She had worked in academia for many years before moving into FinTech, and then into her current role at Zalando in Dublin.
Ana sets a high bar for how data science is done in Zalando, bringing best research practices from her background.
When Ana joined the Dublin team, they were still deciding what the most impactful products they could build were going to be.
Ana was always asking questions: What ways can data science add value to Zalando? How can data be leveraged in new ways? How can sense be made out of all the data being generated in the fashion ecosystem online? What new technologies should we be investigating?
"Without machine learning, we could never keep up with the amount of fashion resources that are available." - Ana Peleteiro Ramallo
With her team, Ana has been shipping groundbreaking products in Deep Learning for Natural Language Processing (NLP) and Knowledge Extraction. It's not possible to scale data science without engineering. Ana has been building and leading multidisciplinary teams that include both data scientists and engineers working together on data science products that scale to millions of documents a day, on top of making an impact for the business.
Outside Zalando, Ana has always been a key contributor to the Data Scientist community, presenting at meetups and conferences. She is a Women in Tech advocate, having given talks at several relevant venues and mentoring at the Women in Machine Learning workshop in Barcelona last December.

Fashion Content Platform - Finalists for SME Award
In the age of vast amounts of fashion data, fashion blogs and social media influencers, predicting trends is a hard problem.
Zalando is Europe's largest online fashion platform. Wrong buying decisions can be expensive. Traditionally, fashion purchasing and trendspotting was done with manual research; offline at shows but also online with blogs and social media. Manual research is limited by the time it takes. Data at scale has never before influenced fashion decisions.
Zalando's Fashion Insights Explorer (FIE) and Collabary products are the outcomes of the work done in the Zalando Dublin Fashion Content Platform (FCP) team. These products bring data-driven insights to marketers and purchasers.
These products represent just two views of the fashion landscape generated by the FCP backend. This backend can be extended in the future to bring new tools to market, with minimum development effort.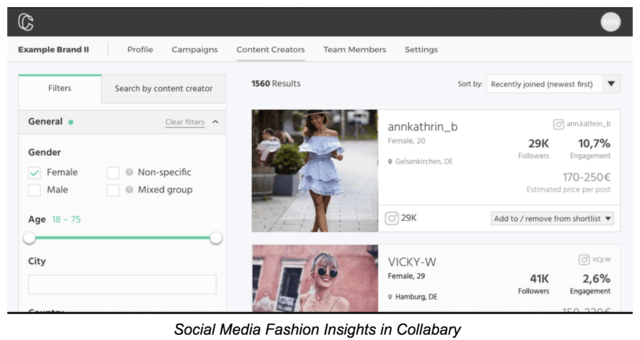 The work done in the FCP team has lead directly to decisions made for putting together the Spring/Summer 2018 season at Zalando. Fashion buyers and trend forecasters are using data-driven software to make decisions through the FIE. Fashion brands are finding the right social media influencers for marketing campaigns through Collabary.
From Zalando Dublin, Hunter Kelly and Martina Naughton were finalists in the Small to Medium Enterprise award, representing a team of over twenty data scientists and engineers.
For the SME award, judges were looking for a solution to a real business problem, using the latest in data science in new ways.
To understand fashion in machine learning, some of the technical challenges taken on by the FCP team were:
Data models - built on structured data sets. Quality structured data is not easy to get in fashion. The FCP team built these datasets with crowdsourcing platforms.
Unstructured data - online fashion data is stored in HTML blogs and social media posts. It's messy. It's not standardized. Parsing this data is not trivial.
Deep Learning - the data science behind the insights extraction uses the latest deep learning algorithms and libraries; Named Entity Relationships, text classification and other machine learning methods.
Scaling for production - microservices and the latest in streaming technologies are used to parse several million documents a day.
FCP engineers and data scientists are also key contributors to the community - speaking at conferences, meetups, contributing to open source, and blogging about their knowledge and experiences.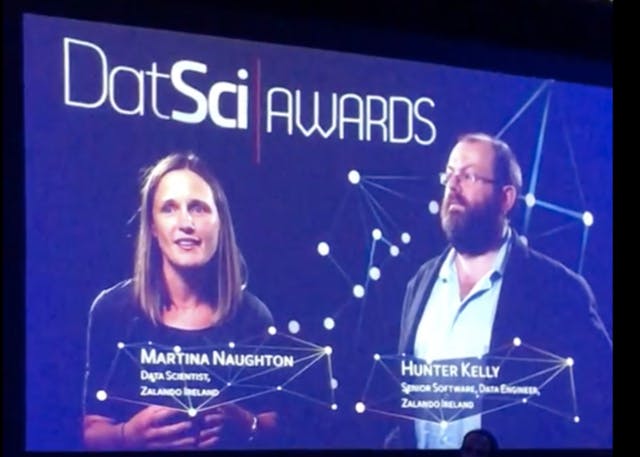 The Future of Data Science at Zalando
The work hasn't stopped here. The Dublin teams are building out their products with next generation data science and engineering technologies.
Data is being used to solve new business cases, to understand and serve customers better. New business units are using data throughout their work, from logistics to payments and beyond.
Want to join our award-winning data team? Check out our jobs page. We're hiring.