Our Dublin Tech Hub Turns Three
Celebrating Zalando's first international tech hub
Celebrating Zalando's first international tech hub
Three years ago, Zalando decided to start looking beyond Germany's borders to tap into Europe's pool of tech talent. Diverse and brilliant minds from other European cities and beyond contributed to cementing Zalando's place as Europe's most fashionable tech company. So, back in 2015, Zalando's first move was across the Irish Sea, and now the team is very excited to celebrate its third anniversary!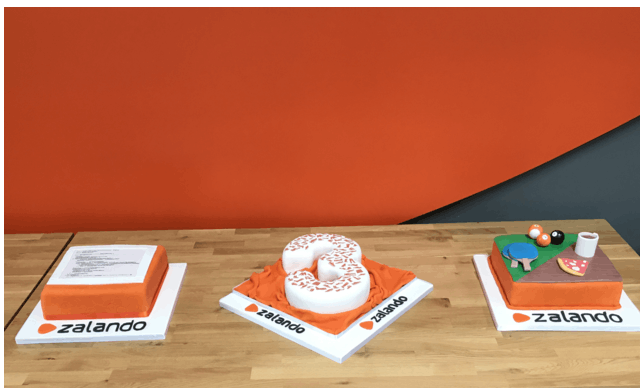 Every birthday deserves some cake.
The Dublin Fashion Insights Center was opened to tap into that market's unique pool of talented data scientists. The team has grown significantly over the years, now numbering almost 110 dedicated members. The last year alone saw the team write 8.7 million lines of code, attend 17 conferences and hire 49 new colleagues from a staggering 2,500 applications.
One of our newest additions is Sean Mullaney, who joins us as Dublin's first VP of Information. Sean has founded a number of startups, and formerly worked at Google. He brings a huge amount of drive and experience to the Dublin office, and is keen to help shape Zalando's data strategy.
"My passion has always been on applied innovation, particularly how to combine Big Data, machine learning, and UX to create high impact products and services," says Sean.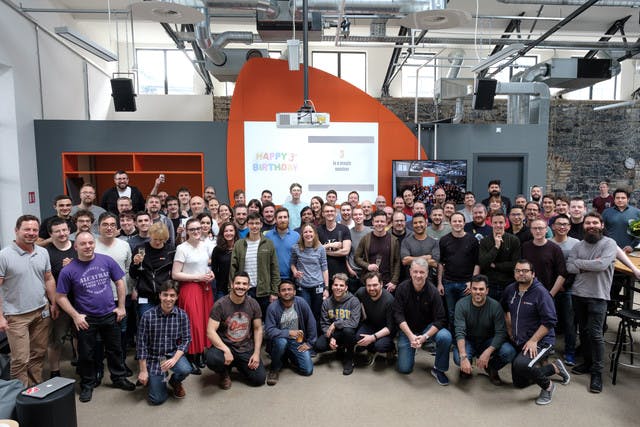 Our Dublin team celebrates in style.
As it grows, the Dublin office will retain its focus on data science and provide Zalando with the tools it needs to drive strategic growth through artificial intelligence and leveraging its large datasets, bringing together product managers, designers, data scientists and software engineers from all backgrounds in Dublin's Docklands.
If you live in Dublin or want to make the move to the land of saints and scholars, check out our Dublin tech hub jobs here.