The State of Open Source
The evolution and future of open source at Zalando
The evolution and future of open source at Zalando
Open source software has been the core of Zalando's tech stack since the company's humble beginnings, selling flip-flops from a basement 10 years ago; it's part of our DNA as a tech company.
For engineering teams at Zalando, open source is a natural part of how we solve problems, we consult and share the TechRadar for guidance on appropriate technologies to use, we contribute to projects such as Kubernetes, and work in the open on a very large part of our infrastructure setup such as Nakadi, Connexion and Patroni.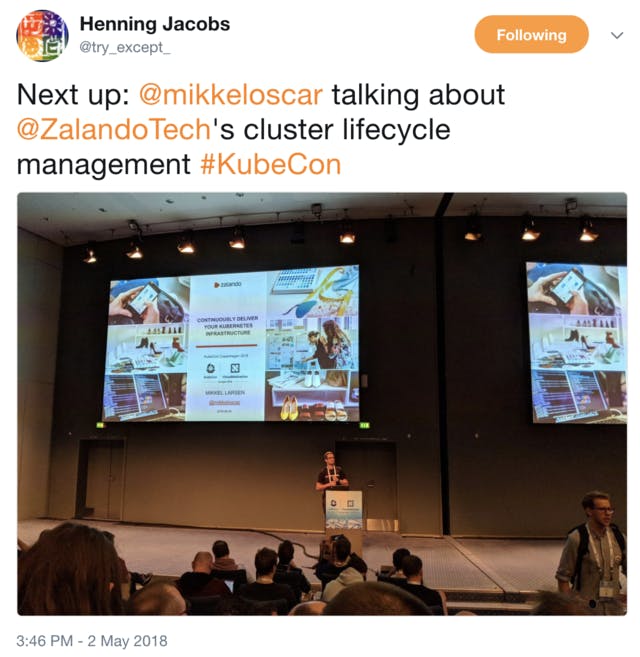 Today we are releasing the very first of our reports on open source at Zalando to give everyone inside and outside the company an insight into how we are actually doing. The increased insight gives us many reasons to celebrate our contributions, but also signposts to take action in the areas where we see a need to improve.
While the overall picture is positive and open source at Zalando is maturing, we also see challenges: contributions are driven by a relatively small group of Zalandos, there are legal and organisational barriers to entry, and no consistent process for open source work at Zalando.
This is where the newly created open source team will get to work, as outlined in the report, our focus for the rest of the year is ensuring that proper processes are in place, that there is no uncertainty on how to engage in open source, and that our open source efforts grow in size and reach.
We have drafted the following team objectives to work towards:
Increase inter-team alignment with inner source initiatives
Align community interests with Zalando's business interests
Create & nurture open source projects
Improve developer recruitment and retention
Ensure efficient & legally safe adoption and publishing of open source
You can follow the process of the open source team on our issue tracker, find our open sourced policies on our website, and finally you can read the report on open source at Zalando here.
Come and work with us at Zalando Tech. Open job positions here.